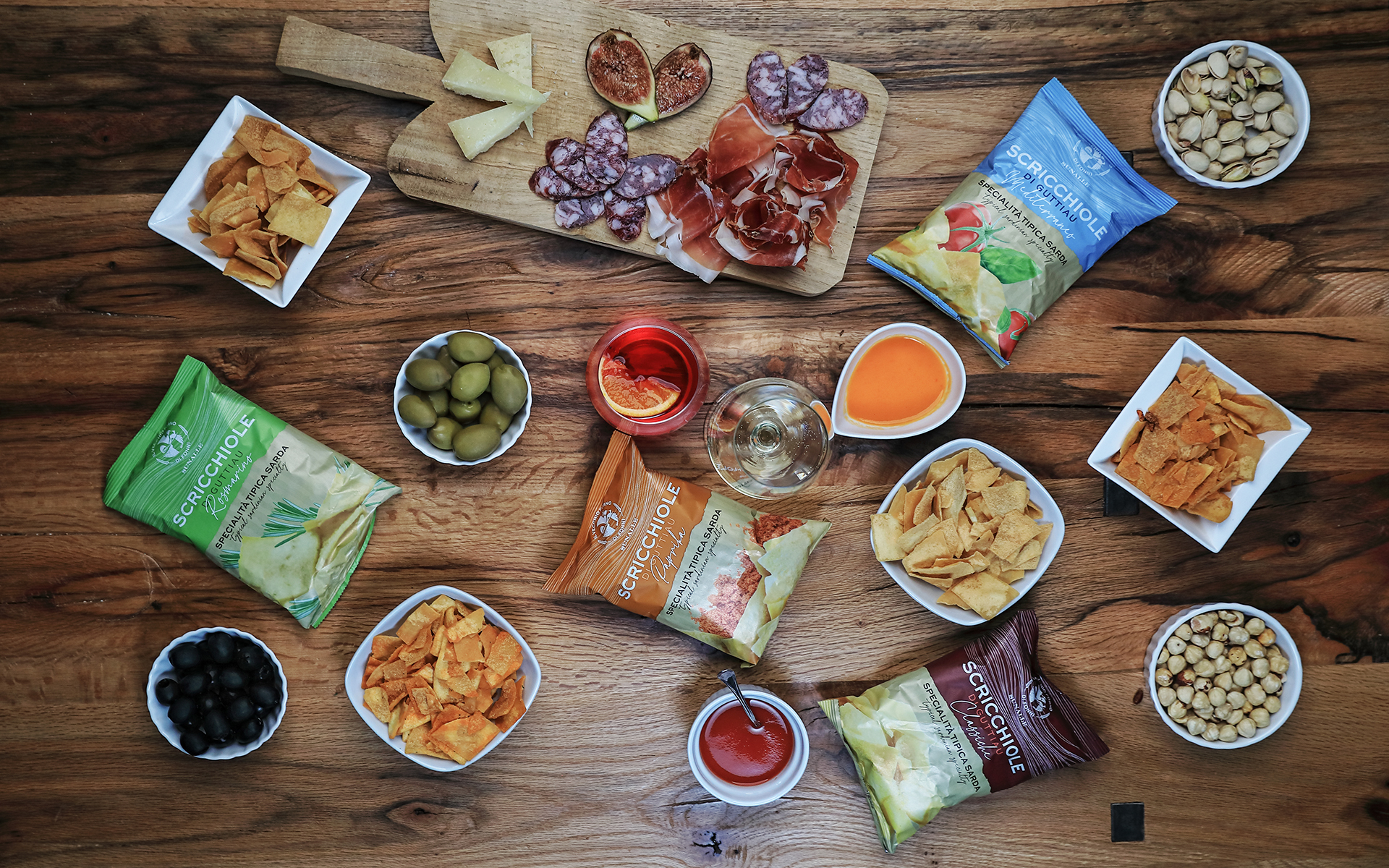 22 Sep

Aperitif with "scricchiole"
"Scricchiole", crisp, bite-sized shards of pane guttiau, make the perfect snack to enjoy with an aperitif.
But why not try this recipe for a spicy sauce to make them even better?
Ingredients
170 g tomato passata
2 small, dried chillies
1 tbsp dried chives
1 tbsp chopped dried onion
1 tbsp chopped dried garlic
Salt, to taste
2 tbsp extra-virgin olive oil
1 tsp sugar
1 tbsp water
Process
Pour the scricchiole into a bowl. Serve with a platter of cheese and cured meats.
A spicy sauce to serve with your snacks: in a bowl, mix together the tomato passata, chives, dried onions, garlic and chilli. Season with salt to taste. Heat the oil in a frying pan and gently fry the mixture for 10 minutes, adding the sugar and water.
Pour the mixture into a dip bowl and allow to cool. Serve with the scricchiole.